Parkman Merchant Business Directory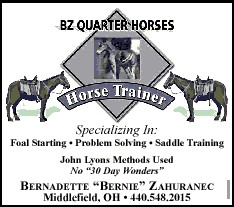 Click link below for a better quality ad.
Parkman Business/BZquarterHorses.pdf
BZ Quarter Horses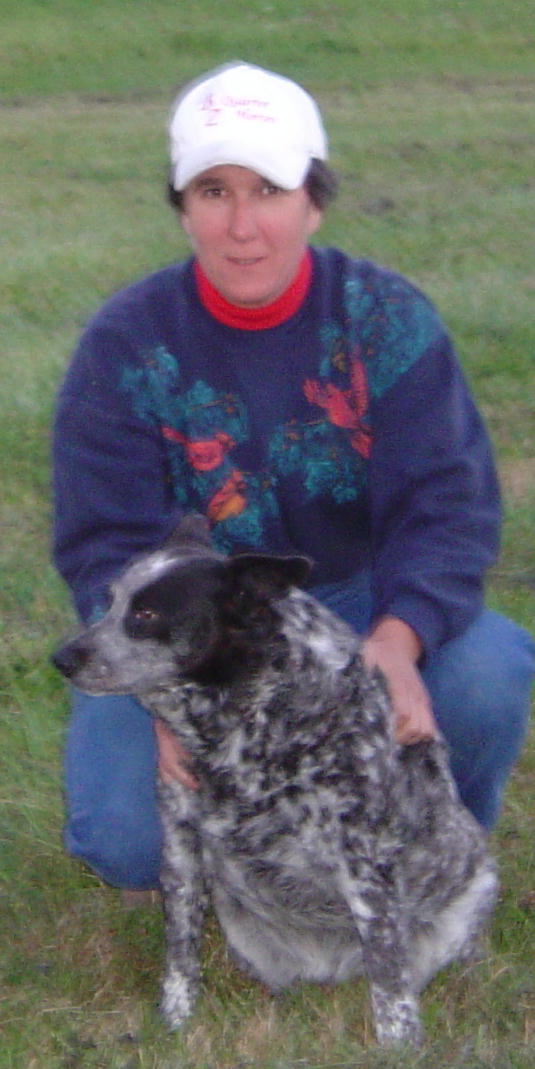 BZ Quarter Horses is a Parkman business owned by Bernie Zahuranec. BZ has been servicing Northern Ohio Equestrian needs for over 20 years. Located on Rt. 88 about 1 mile east of the Rt. 528 and Rt. 88 split, this facility is designed to give the highest quality personal & horse training, and care for your equestrian needs. Services that are available include:
Colt Starting
Young Horse Handling/Training
Using Kindness to mend Horse Attitude
Halter Conditioning
Private Lessons on your Personal Horse
Good quality Horse Hay is also available.
Firewood Delivery is also a service provided!
Please feel welcome to call 440-548-2015 or e-mail BZQuarters@yahoo.com about any information that you request.