Parkman Merchant Business Directory
Tiny House - Old Parkman Postal Cottage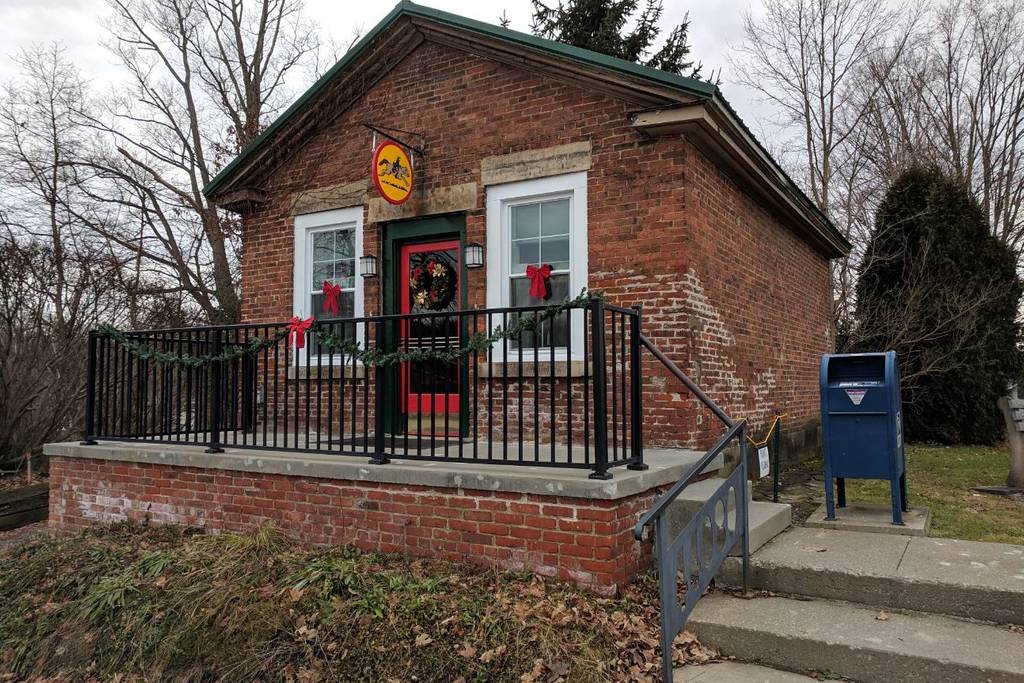 Check out the AirBnB Link for more info and reservations!
https://www.airbnb.com/rooms/27691031?guests=1&adults=1&fbclid=IwAR26wBvnMedeGaUTZfH6GRi5TRl5wnQx5XQ5Jn47JblT_6O0QRs7fiV6yBc
The Old Postal Cottage, built in the 1840s, was the Parkman post office until mid 2018.
It was completely renovated, and it is now a tiny house, located within an Amish community in Northeast Ohio.
It has a private entrance, and is a cozy space, perfect for a getaway in the country,
with access to all major roads and an easy commute to Cleveland, Youngstown, Akron, and many tourist attractions.

The residence was completely renovated in 2018.
The space has all modern amenities, including microwave oven, convection/toaster oven, induction cooktop,
refrigerator/freezer, coffeemaker, electric kettle, purified water, cookware and utensils. Guests who wish to prepare meals may do so in the kitchenette.
Coffee, tea, and snacks are provided, along with continental breakfast items, including the cottage's own exclusive granola.
Extra towels, blankets, and toiletries are provided for guests' convenience.
The design and furnishings reflect the unique history of the cottage and the community.
Click on any image to enlarge.