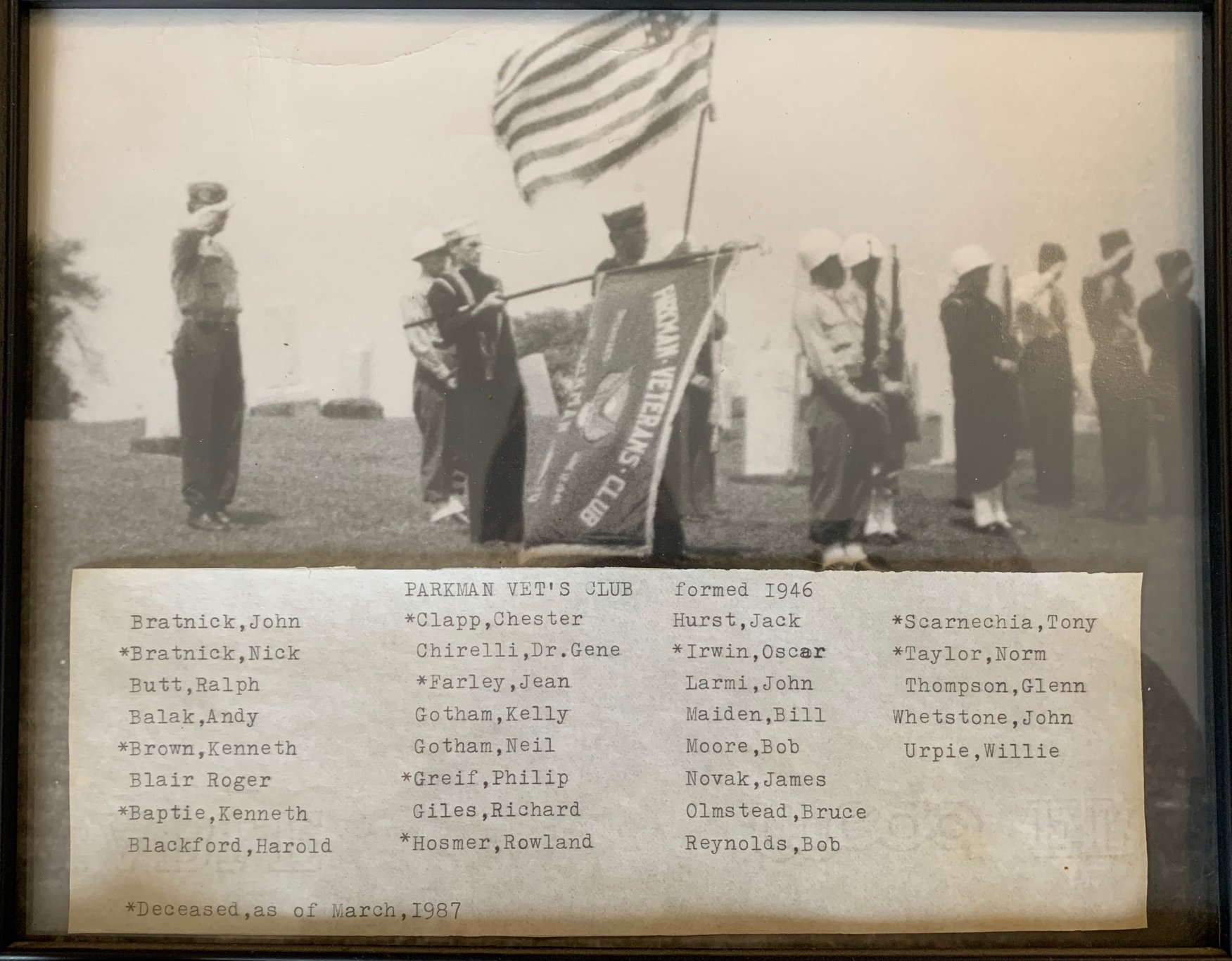 Parkman Ohio
Veterans Memorial Honor Roll

Honoring Leon Parnaby
https://www.slyffh.com/obituary/Leon-Parnaby
Leon Parnaby
August 12, 1921 - January 14, 2013

Leon W. "Bill" Parnaby age 88 of Parkman, Oh died Thursday Jan. 14 at Burton Health Care. He was born August 12, 1921 in Middlefield the son of Hubert and Hattie (Stowe) Parnaby.
Mr. Parnaby was a US Army Veteran serving during WW II.
He was a life long area resident and was a lumber jack for many yrs. He was married to Hope Hillock on Dec. 15, 1945 and were together for 65 yrs. until her death in 2007. He enjoyed flower gardening and bird watching.

Survivors include his sons, Dennis (Jeanne) of Dunlap, TN, Dana (Terry) of Huntsburg, Duane (Patty) of Jefferson, Donald (Denise) of Burton and Dale (Dawn) of Parkman. There are 8 grandchildren, 4 great grandchildren and his cat MJ. Proceeded in death by parents, a son Douglas and brothers Walter, Harold, John and Richard and a sister Zadie Loza.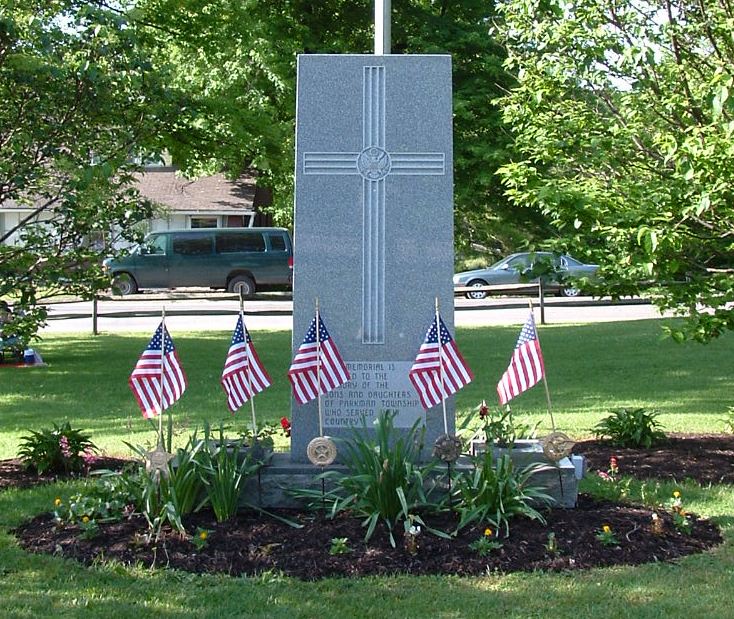 This tribute to Mr. Leon Parnaby comes from
the Parkman Veterans Club
Established in 1946, as Parkman Veterans returned home from WWII, this club was a gathering place
to allow fellow members to recoup from the enduring the stress of such an experience. This club later was evolved into the Middlefield VFW Post 9768, that still exists to date.
Most of the founding members were very active within the Parkman community.
Thanks to all of Parkmanís Veterans
for their service to country and community!