Parkman Ohio Veterans Memorial Park
Parkman Center on the corner of Rt. 422 and Rt. 528/Rt88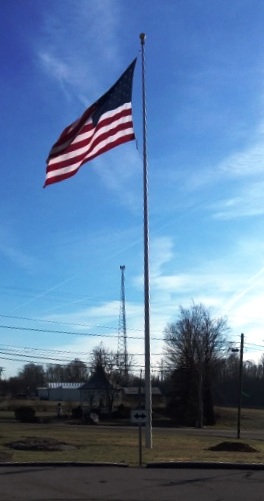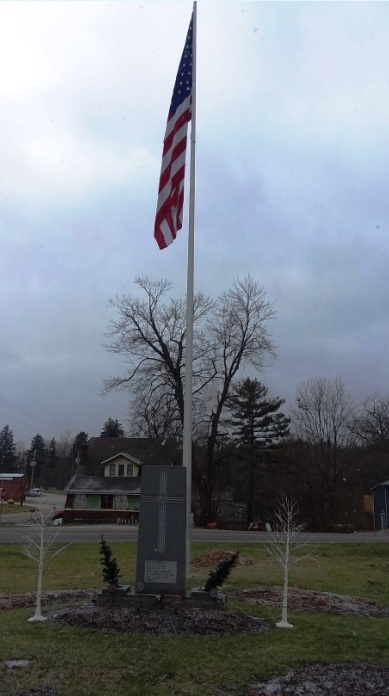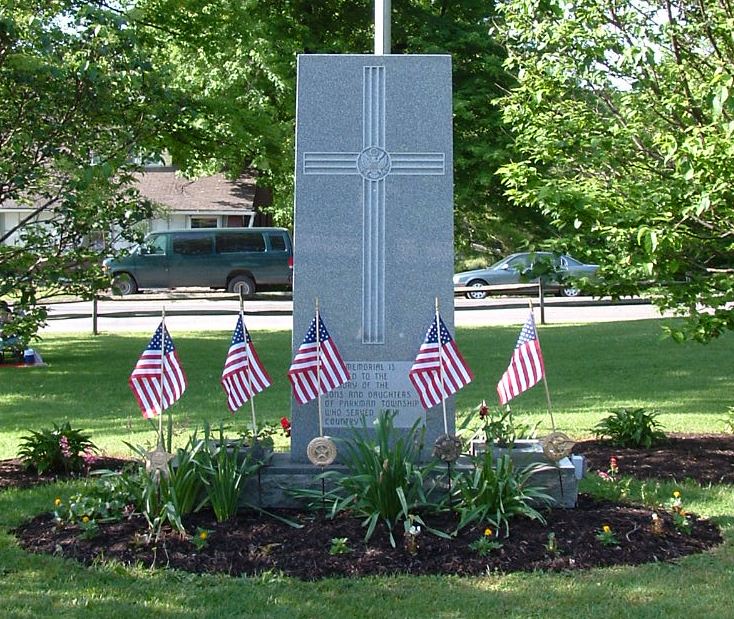 Parkman Veteran Memorial Day Honorees
The stories of these Parkman Veteran Honorees are still developing -
Please feel welcomed to help us update the Honoree list to salute all of our Parkman Veterans
Send any info about the Parkman Veteran Honorees, photos and stories to ParkmanOhio@gmail.com
Thanks to all our veterans who have honorably served!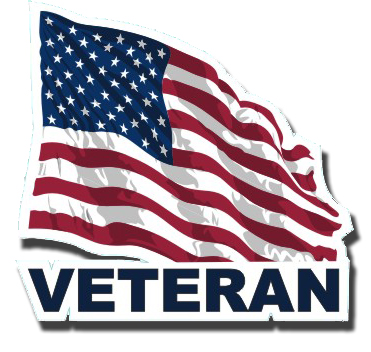 Parkman Veterans within our Cemeteries
Parkman Veterans
who served in
War of 1812
(1812–1815)

Lower Cemetery

BENNETT Harden
BROWN Thomas
DAY John
DONALDSON James
DONALDSON Samuel S.
DUNN Alexander
FARRINGTON Edward
FORD Elijah, Col.
HICKOX Ira A.
HOPKINS William A.
HOWLAND Silas H.
JOLLY William
MCCALL Larry
MCCLINTOCK Martin
MEAD I. (Isaac)
MOORE Nathaniel
NORTON Henry
PARKER John
PARKMAN Robert B.
SMITH Ransom
WATERMAN Ira
WEBSTER Ira
WILLIAMS Russel
YOUNG Walter G.
YOUNG Wm. B.


Parkman Veterans
who served in
American Civil War
(1861–1865)

Lower Cemetery

BALLARD Marshall L.
BROWN Reuben
CROFFORD S.H.
FREEMAN M.W.
HAIGHT Theron
HERENDEN F.L. (T.L.?)
HOSMER Alonzo
HOSMER John B.
MCCLINTOCK C.W.
NEWCOMB Selah W.
NEWMAN Jerome W.
PAYNE Shelden
WILLIAMS Christopher M.


Overlook Cemetery

AGLER Jeremiah
AKINS Perry
BAIRD Edwin P.
BOLD R.H. (Robert)
BRADEN G.W. (George)
BROWNING John B.
CHAMPLIN William E.
CHAMPLIN E. (Ebbin)
COOK Frederick T. Father
CROMWELL William H. Sr.
DONALDSON A.S. (Arthur S.)
DURFEE J.G.
EVANS Daniel P.
FALES Francis (Frank) F.
FARRINGTON Floyd
FLINT Adolphus, MD
FRAM Will M.
FREEMAN Edward L.
HARRINGTON Henry H.
HATHAWAY James E.
HAVENS L.H. (Levi)
HEWITT John
HOPKINS E.B. (Ezra) Husband
HOPKINS Fred
HOSMER Chester A.
HOSMER Perry J.
IRWIN Samuel
JONES Arthur A.
LINSLEY James F.
MCELWAIN E.W.
MINING John J.
MOORE Edwin T.
MORTON G. Henry
MORTON Charles
MORTON Oran
PERCIVAL E.J. Son (Elijah)
SHERWIN J. Allen, Jr.
SMITH Marsh, Sr.
SMITH Norman Decatur
SUMMERS Stephen G.
THORP John
TRAVIS Dudley R.
WATERS Rollin A.


Parkman Veterans
who served in
Spanish–American War
(1898)

Lower Cemetery

GRIFFITH Thomas
KELLY John A.
MOORE John L.












Below are more US campaigns that our Parkman Veterans have participated in - the list is in progress and evolving.
Please feel welcomed to help us update the list to salute all of our Parkman Veterans
Send any Parkman Veteran names, photos and stories to ParkmanOhio@gmail.com
Thanks to all our veterans who have honorably served!
Parkman Veterans
who served in
World War I
(1917–1918)

Overlook Cemetery

COLEGROVE Everett L.
DEWEES George W.
EDMONSON Ronald P.
FARLEY James Coleman
FASULO Domenico Antonio
FRAM W. Howard (William)
GRIFFITHS James E.
HALABURDA Russell
HAYES Robert E.
HEELEY Dr. John A.
HILLOCK John Ernest
IRWIN Oscar H.
JOHNSON Roy W.
LOCKE LeRoy N.
MALEC Joseph Father
MARVIN Mark H.
MCMAHON Merle D.
MINTERN Clara
MINTERN Walter William
MORTON William Lloyd
NORTON Ellis P. (Philander)
O'CONNOR Charles W.
OWRY Glenn E.
PEALER Francis W.
POLOMSKY Joseph W.
PULLMAN Louis F.
SLUZIENSKI Walter
SPANGLER William H.
VESEY Glenn A.
VILD James


Parkman Veterans
who served in
World War II
(1941–1945)

Overlook Cemetery

AGLER Donald M.
BACON Venn
BALAK Victor Joseph
BALAK Andrew G.
BAPTIE Kenneth John
BARNA Joseph
BARNETT Robert F.
BENYO Frank M.
BIDLACK Forrest Rollin
BLACKFORD Harold L.
BRILLA Joseph
BROWN James Kenneth
BROWN Allan W., Sr.
BUTT Ralph C.
BYTNAR John L.
CHILKOWSKI Paul H. Father
CLARK Carl A.
DEMCHAK Stephen M. (Michael)
DIETRICH Maurice T.
DIONNE Raymond A.
DOMORACKI John C.
DOYLE Charles E.
DURALIA Richard C.
DURHAM Robert Woodrow
EIBEN Theodore J.
EVANS Wilbert Ray
EVANS Ruth A.
EVERETT James E.
FARLEY Jean N. (memorial only)
FARLEY Perl Howard
FARLEY Hilton A.
FASULO Pasquale J.
FENTON Richard E.
FERRY John R.
FERRY Glenwood H.
FERRY James L.
FURDA Michael J.
GASPAR Frank F.
GILES Richard W.
GOTHAM Glen E
GOTHAM John Edwin
GOTHAM Carlisle C.
GOUGH Edward James
GRIWATCH Ralph H.
HAUXHURST Paul M.
HAVICE Robert H.
HERBERT Joseph
HOPKINS Orace G. (reserved)
HORWATH Mathias W.
HOSMER Perry C.
HURD Ralph Jr.
JACKSON William G., Sr.
KARASEK Richard
KEAN James Oliver
KILBY Carl R.
KILBY Henry Charles
KILVANICK William R.
KINSON Robert
KLIMA Joseph F.
KOLMORGEN Herbert C.
KOMANDT Richard L.
KORPOWSKI Andrew J. Husband
KOSCELNIK William E.
KOVACH Joseph
KRYZWDA John
KUBACKI Edmund
LARMI John E.
LOCKE Hugh J.
MAHON John J.
MCDIVITT Harold E.
MCDIVITT Robert G.
MCKINNEY Andrew M.
MILLER Earl L.
MINTERN Ernest D.
MISHKO Harry
MORRIS Richard Duane
MURRAY John E.
NAGY Louis G.
NAGY Elek S. "Duffy"
NATALI Duilio J.
NEWSOME Richard J. Sr.
OLMSTEAD Bernard G.
OWEN Gerald George, Lt.
PETERSON Onnie R.
PITCHER Clifford A.
PITNER Myron H. (Henry)
PODBOY Alvin M., Sr. Father
POLLARI Richard O.
PRIOR Alfred W.
QUINN John O. (reserved)
RALL Robert H.
REYNOLDS Walter K. "Jack"
ROBINSON Milan D.
ROSEN Henry H.
ROWLEY John William
ROWLEY Russell K.
RUSSELL Myron
SAGER Clarence V.
SCHIKOWSKI Frank J., Jr.
SHAFFER Elmer R.
SHALE Forrest Glenn
SLADKEY Jacob J., II
SMITH Forrest E.
SMITH Stanley
SMITH Russell
SMITH Leon L.
SNYDER William C.
SPANGLER Albert Eugene Son
SPECK Orville
STEINIGER Erick W.
TAKACS George E., Jr.
TAYLOR Norman R.
TESTA Concegio
THOMPSON Glenn A.
THRASHER Jacob L.
THRASHER Gerald R.
TOWNE Glen M.
TRENDLE Norman E.
TUCKER Bertram S.
TUCKER Elnora
TURON John Paul
URPI Donald
URPI Wilho J. "Zeke"
VARGO Clarence L., Sr. Husband
WHETSTONE John Henry
WILLIAMS James R.
WILSON Albert


Parkman Veterans
who served in
Korean War
(1950–1953)

Overlook Cemetery

BICAN Chester A.
BRADLEY Robert L.
BREZO John A.
COVER Herbert L. (reserved)
CSOMA Andrew
DOBIES Henry
HICKOX Leonard J.
KIMPTON Myron A.
MISHLER Russell G.
PATRY Paul F.
PAVLOFF John P.
PAYNE Ralph Lawrence
PETTERGELL Alfred R.
PORTER Charles
SIRACKI Paul
WEAVER Ervin E.
ZEIGLER Phillip Charles


Parkman Veterans
who served in
Vietnam War
(1955–1975)

Overlook Cemetery

ABELA Michael F., Jr.
CLARK Robert Lynn
EVANS John E.
HALL Joe Gordon
HAYES Leslie H.
LIPSCOMB Michael E.
MAIDEN Jack L.
MAINS Richard Lee
MARSHALL Leslie B., Jr.
MAZZONE Raymond J., Jr.
MINNICK Darrell
MOATS George J.
OHL Richard
PELMONTER Richard B.
PERUSEK Ronald J.
RUTTER Robert Alan
SIRACKI Michael Lee
STANISLAW Benjamin A., Jr.
TESTA Dennis A.


Parkman Veterans
who served in
Gulf War
(1990–1991)
Parkman Veterans
who served in
War in Afghanistan
(2001–2021)
Iraq War
(2003–2011)