Parkman Post Office


Parkman Ohio Post Office Will be Reestablishing Retail Services
FOR IMMEDIATE RELEASE
05/16/2019
PARKMAN OHIO- The United States Postal Service has found a new location that will reestablish retail services for Parkman, Ohio. The address is yet to be determined however the location will be on Route 528/168 State Road directly adjacent to the new BP Station.

The Postal Service held a community contact meeting to discuss the Parkman Post Office status on November 20, 2018. After carefully considering all comments made at the meeting, the decision to proceed with a new space project is under way. The project will allow the Postal Service to continue retail operations for our customers in Parkman.

Parkman residents can continue using the Middlefield Post Office, 15593 East High Street, Middlefield, Ohio 44062 until the new office is opened.

Hours of operation for the Middlefield office are:

Monday- Friday 8:30 am to 4:30 pm
Saturday 8:30 am to 12:00 pm
Lobby is open 24 hours

The Postal Service anticipates providing the same services at the new location as they were provided to our customers at the previous location
and also looks forward to resuming full postal operation status as previously conducted out of the original Parkman Post Office.

The Postal Service receives no tax dollars for operating expenses and relies on the sale of postage, products and services to fund its operations.
Contact: Naddia Dhalai for any further info -
216-443-4596
Naddia.n.dhalai@usps.gov

For more information about the Postal Service,
visit usps.com.
- The old 44080 post office is now a BnB -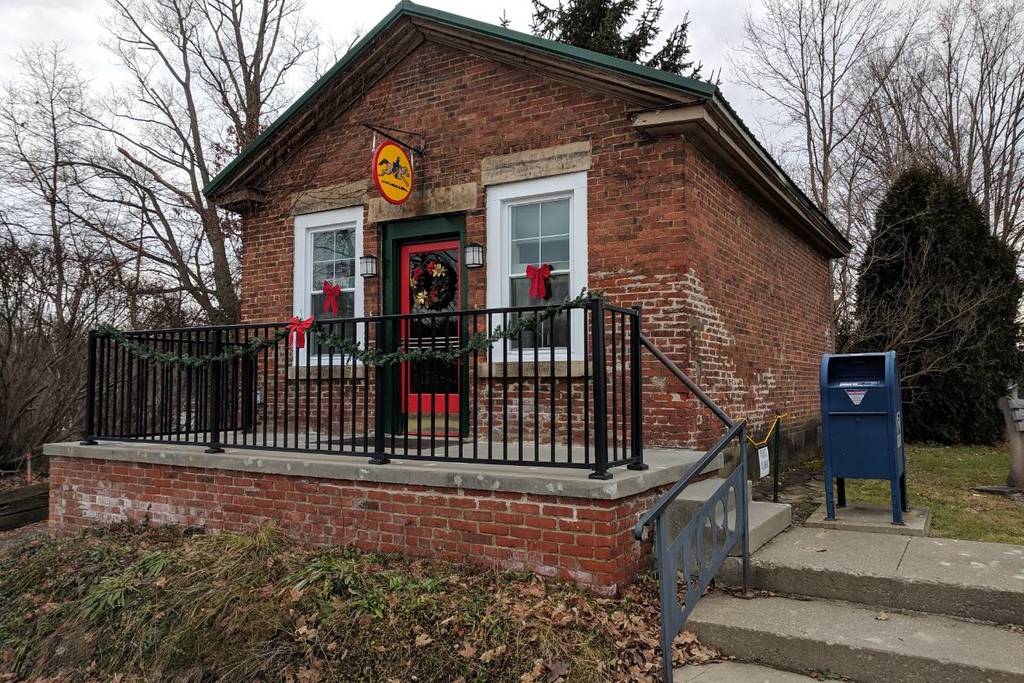 Parkman's original Post Office closed permanently on April 27, 2018.
The historical Parkman building is now a Bed and Breakfast
Check out the links - click here!